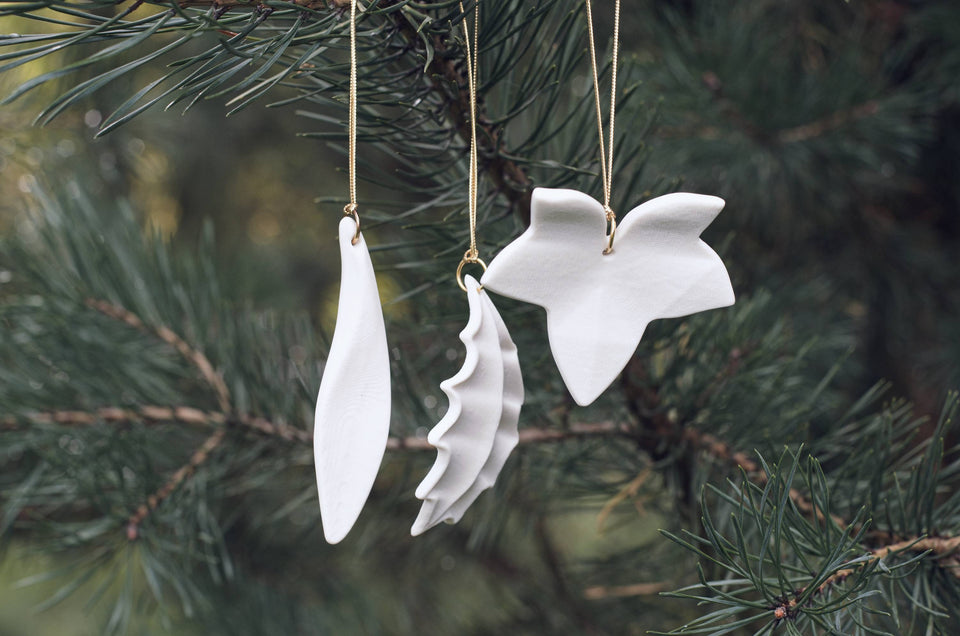 LEAVES OF CHRISTMAS
by P3L1
Tax included.
Collection of porcelain Christmas tree ornaments, set of 6 pieces.
This set was designed to bring the symbols of festive seasons to your home. Each leaf was chosen for its deeper meaning and connection to the traditional aspects of the holidays.
One by one was hand-made in our studio in Czech republic.
Material: porcelain, metal ring
Dimension of box: L 260 x W 190 x H 80mm
Weight of the box: approx. 300g
Weight of the individual ornament is: approx.15-30g
product
This product is handmade in Czech Republic.