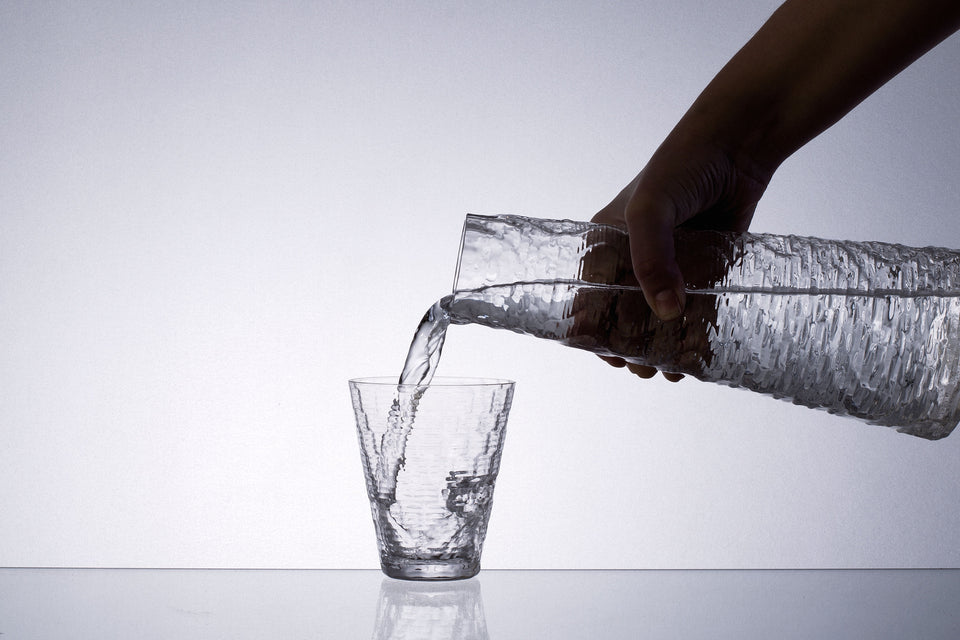 CARAFE SET
by P3L1
Tax included.
Set of 1l carafe and 4 glasses for use with water. Each piece is hand-made, blown into metal mold with special texture.
Material: clear glass
Dimensions (carafe) : 100 x 255 mm
Dimensions (glass) : 85 x 100 mm
Volume (carafe) : 1000ml
Volume (glass) : 200ml
Designed in 2016
product
This product is handmade in Czech Republic.